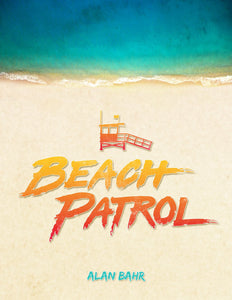 Beach Patrol
THE MINIMALIST ROLEPLAYING GAME OF SURF, SUN & SAFETY
Powered by the lightweight, yet versitile TinyD6 system, BEACH PATROL allows you to take on the role of lifeguards in all their slow-motion glory! This book features new TinyD6 rules such as SLO-MO MODE, vehicle training, and Lifeguard Traits, as well as adventure generators for BEACH PATROL and it's crazy paranormal older sibling BEACH PATROL: NIGHTS. 
This is a full-game, but doesn't spend lots of pages or text talking about what roleplaying games are. It assumes some familiarity with roleplaying games, and their tropes and play. The text reflects that. 
If you want to expand your BEACH PATROL game even further, look into our other TinyD6 games like TINY DUNGEON: SECOND EDITION, TINY FRONTIERS: REVISED, or TINY FRONTIERS: MECHA & MONSTERS.